Energy - Yoga & Essential Oil Workshop
A Hatha yoga practice combined with essential oils to mindfully cleanse the mind, body and spirit to make room for the new. This detoxifying workshop creates a deep physical spring cleaning leaving you feeling rejuvenated from the inside out.
Note: there are only 12 spots available for this workshop
Saturday, April 13
1-3pm
$30 +hst
Making Connections - A March Break Experience for Tweens/Teens
Yoga Truly is hosting a special and sacred March Break event just for Teens!
Boys and Girls ages 10-15 are invited to the studio for a 2 part Reiki, Reading and Reflection workshop. Ever think about being your own light as you walk your path and begin defining your future? We know you can do it, but sometimes we all need a little help from our friend.
This compassion based workshop explores:
Self care through mindfulness, awareness and reflection
Friendship and the importance of connection and community
How to hear and understand our real inner voice
A touch of psychic guidance
A mini Reiki treatment
Lots of fun, laughter and love
Session 1
Tuesday March 12 and Thursday March 14
9.00 am – 12.00 pm
$99 for 2 part workshop
Session 2
Tuesday March 12 and Thursday March 14
1.00 pm – 4.00 pm
$99 for 2 part workshop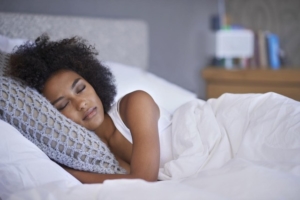 YOGA NIDRA
Yoga Nidra is offered once per month at Yoga Truly. Enjoy this guided meditation enjoyed comfortably in Savasana (corpse pose) by  Natalie.
We all know the value of sleeping well, and we've all experienced the feeling of being refreshed after a good night's sleep – and the feeling of fatigue after a poor night's sleep. But even though we know this, in our busy society, many of us are not getting the quality sleep needed to truly receive the health benefits of sleep. Our sleep cycle is an important time for healing and rejuvenation.
During this experiential session you will:
– Discover the deeply restful and rejuvenating practice of Yoga Nidra
– Learn techniques & breathing exercises to help improve sleep
– Feel more relaxed and refreshed
April 5th:  Yoga Nidra for Better Sleep
7:00-8:00pm
Investment: $20 +HST
Intimate event allows for 10 participants. Advanced registration strongly recommends.
*Upcoming Date: May 3, 2019: Yoga Nidra to reduce Stress & Anxiety
HOW YOGA WORKS - A GLAMPING & ADVENTURE YOGA RETREAT
How Yoga Works – A Glamping & Adventure Retreat: RETREAT IS SOLD OUT

Yoga Truly is hosting our first off site retreat on the shores of Lake Erie this spring.
Please join us at Long Point Eco Adventures Provincial Park, a UNESCO heritage reserve for a weekend getaway and retreat.
Retreat Location:         1730 Front Road, St. Williams, ON  N0E 1P0
1 hour 20 minutes from Grimsby, ON
Retreat Dates:             Friday May 24 arrive after 3:00 pm
Sunday May 26 check out at 11.00 am
Guest Accommodations:
All accommodations come with their own bed sheets / linens, towels and shower soaps
Choice of accommodation:
Wilderness Suite (sleeps 2) people
Private flush toilet
Outdoor shower
Hot and cold running water
Mini-fridge
Hardwood floors
Sliding glass locking door
Private deck
Electrical outlets
OR
Mabee Marsh Cabin (sleeps 6 people)
1 king bedroom
1 double bedroom
1 double, 1 twin bedroom
2 double bedrooms
1 full bathroom
Great room with couches & Dining area
1 Wood burning fireplace
1 Gas fireplace
Kitchen
Hot and cold running water
Screened-in porch
Your Retreat Experience Includes:
Welcome and Opening Ceremony
3 Yoga Classes (Friday evening, Saturday and Sunday Morning)
1 x 30 minute Reiki Session per person
Group Message Service from Psychic Medium Andrea Claire
3 hour Zip Lining Adventure and Canopy Tour OR 2 hour Axe Throwing & Wine Tour (on site) experience
Yoga Nidra and Meditation experience Saturday Night
Free time to explore trails, read or connect with others
*Please let us know your choice of activity upon booking
Meals:
Light Dinner Friday Evening
Breakfast, Lunch and Dinner on Saturday
Breakfast Sunday morning
*Please let us know about dietary restrictions upon booking
What to bring:
Yoga Mat
Sunscreen
Bug Spray
Ear Plugs
Clothing – appropriate for weather and pajamas
Closed toe shoes
Space heater if desired
Flashlight
Personal Toiletries, including hair dryer if desired
Wine or alcohol if desired
Additional snacks if desired
Fees and Cancellation Policy:
$495 + HST per person
$250 + HST deposit due prior to February 28, 2019
*Bedroom requests made upon first reserved, first accommodated basis
Balance due May 1, 2019- will be automatically charged to your credit card on file
Please consider attending this retreat carefully as there will be NO REFUNDS unless we can fill your reserved space.  If you need to cancel your reservation, please let us know as soon as possible  to accommodate those on our waiting list. We will do our best to fill your spot, but can make no guarantees.